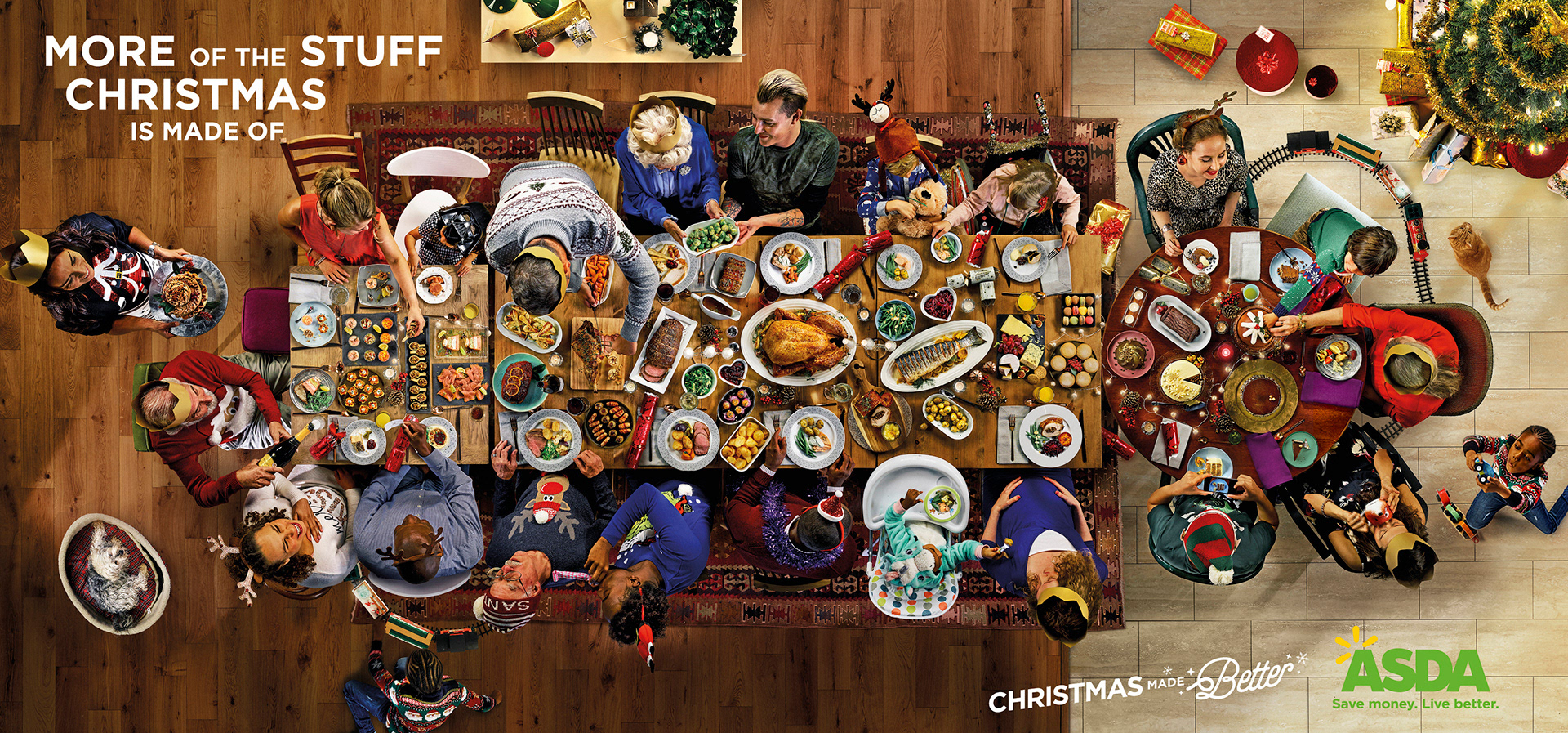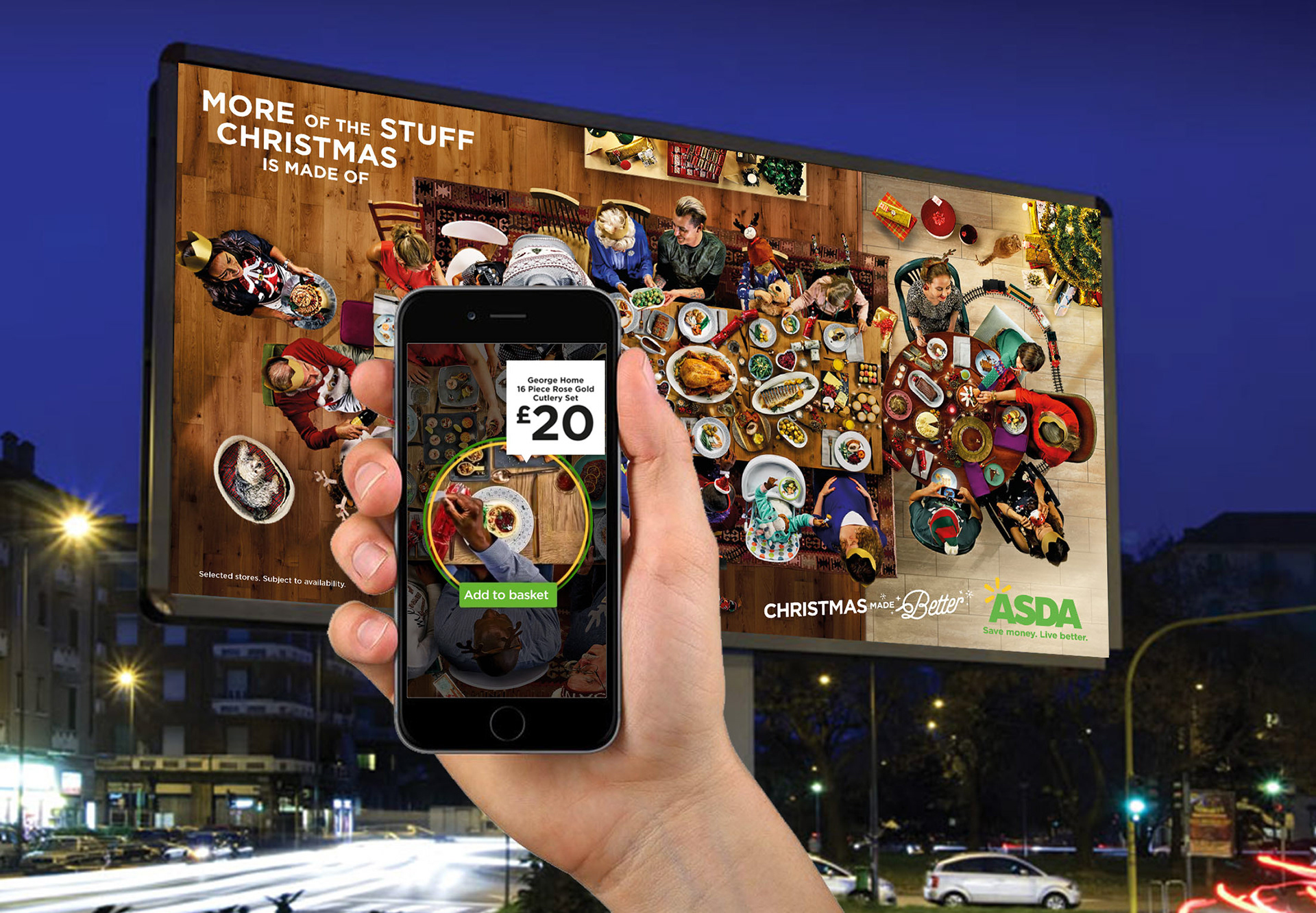 The visual was created entirely using items you can purchase at Asda; the food on the table, the crackers, clothes, tree, toys and cutlery,
A longer table was created for 96 sheet posters, gatefold print, cover wrap and digital format.
Users who engaged with the ad through their mobile could get the chance to win the entire Christmas lunch, from tree to terrine.

Newspapers - wrap around cover.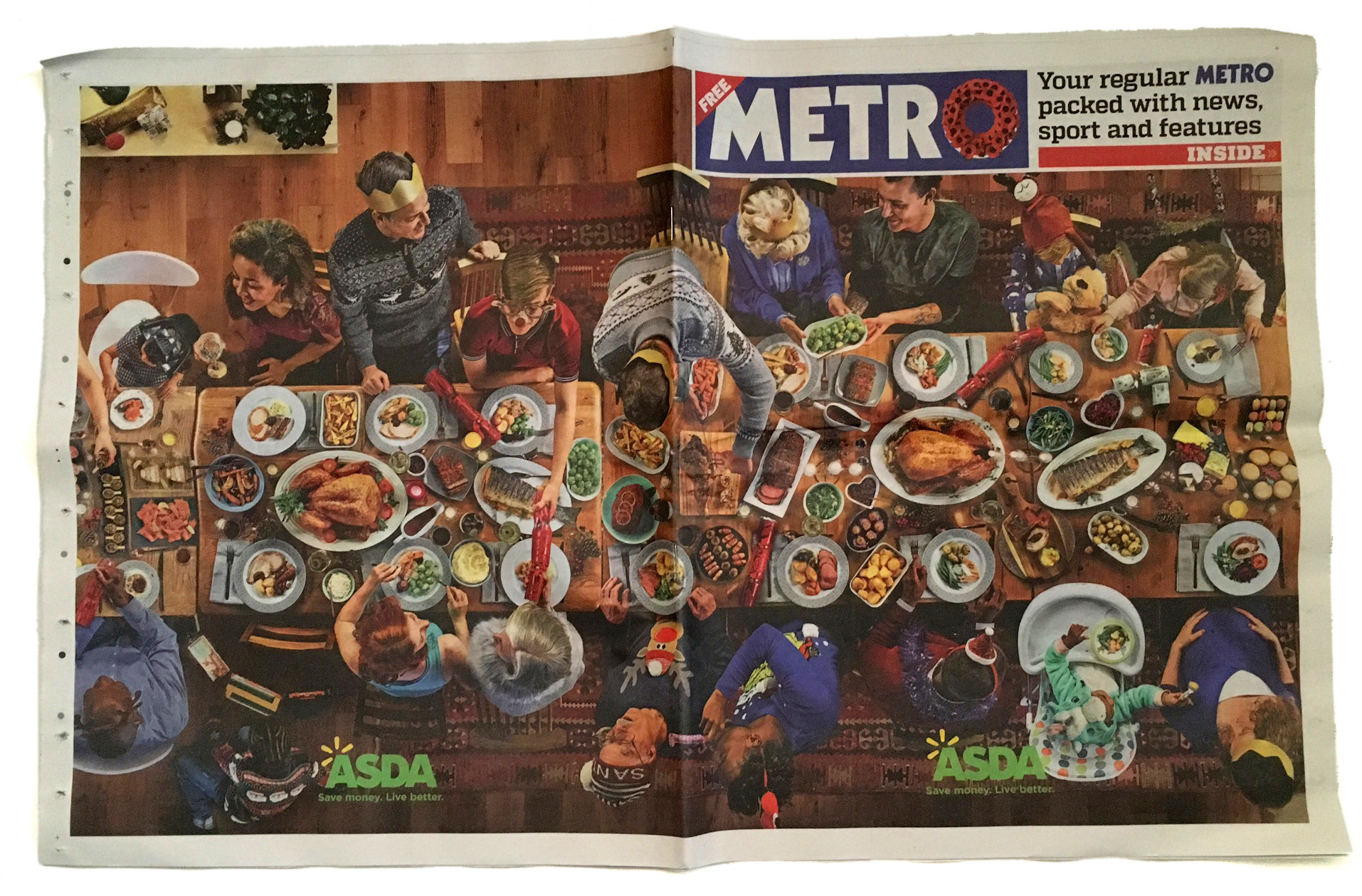 Online, tips and recipes.