We created a website where artists could submit work and get the chance to become the face of Dr. Martens new campaign, enabling to promote themselves on a large scale.
On the website, you could view all the applicants and their work, start conversations and share songs, artwork, videos. You could also vote for which artist you wanted to see next, in the advertising campaign.
The clients wanted to feature more women in their advertising and stay away from the black and white punk imagery that people were used to seeing.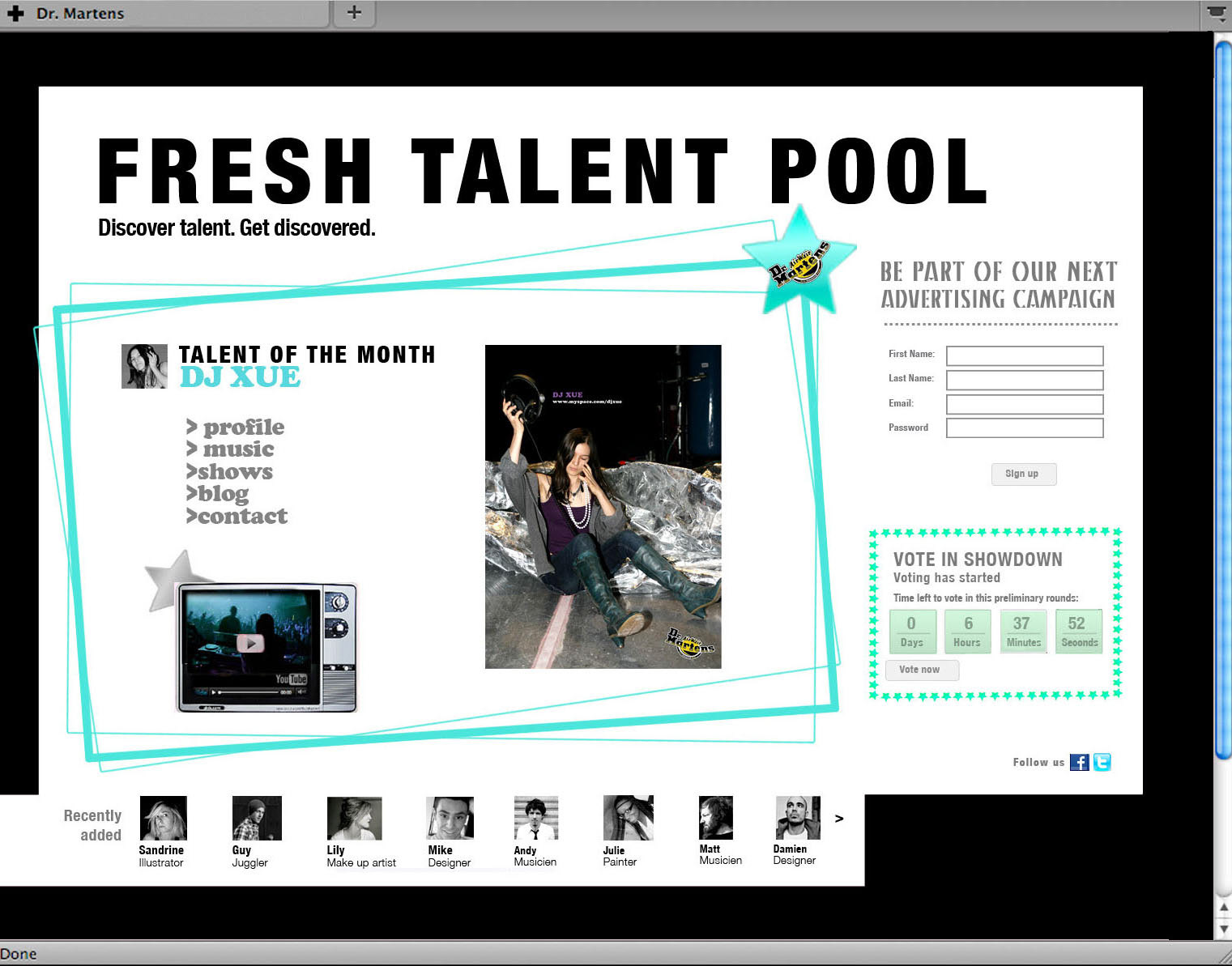 The artists music can be heard when a person stands right in front of the poster using Direct sound technology.​​​​​​​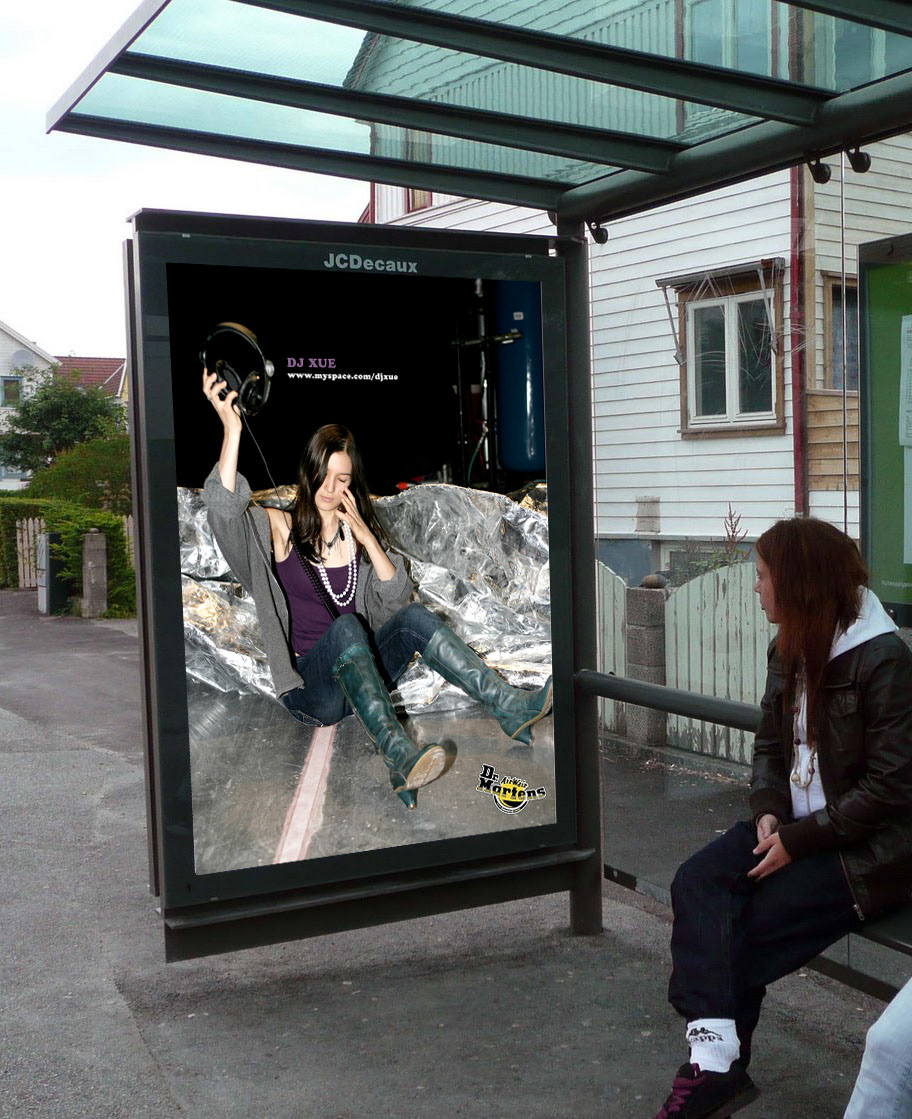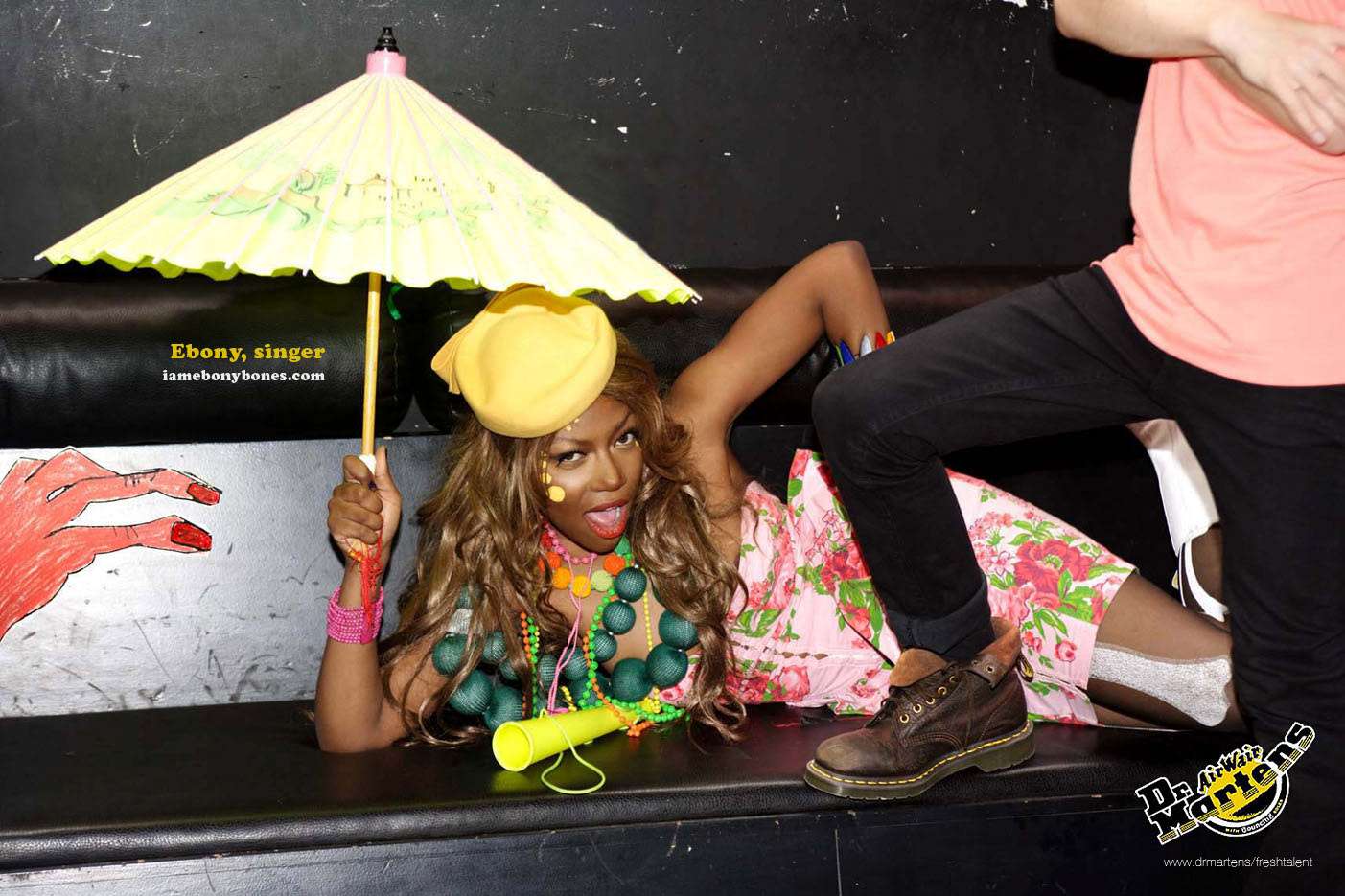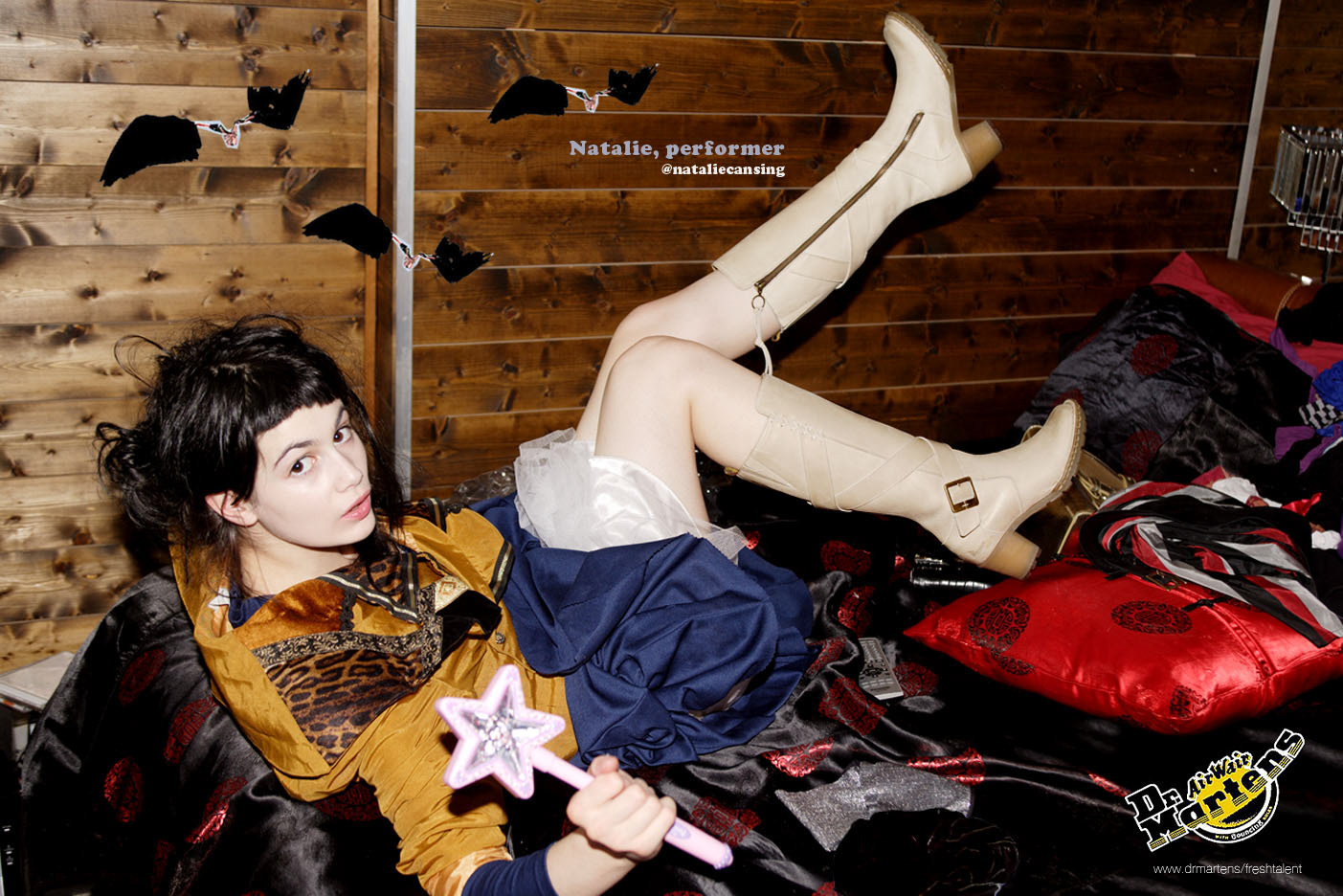 GIVE AWAY

Musical cards with a sample of the artist music. Inside the card is an interview of the singer about music and fashion as well as a voucher.